2019 official selections & screening times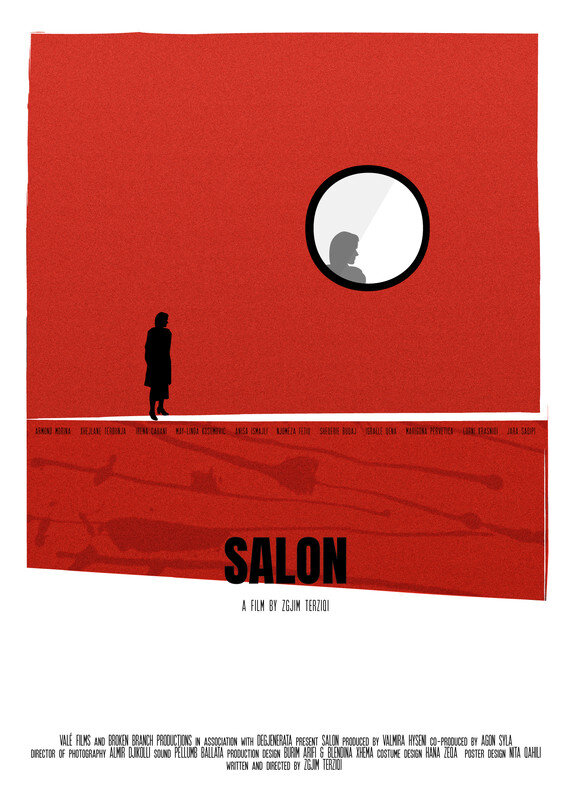 Official Film Blocks
THURSDAY | october 3
3pm - theater 8
All on a Mardi Gras Day

L'EAU EST LA VIE (WATER IS LIFE): FROM STANDING ROCK TO THE SWAMP

Living in a VHS world

The Magic Behind the Mojo

Hip Hop: The New Generation

Paperthin
7pm - theater 8
Fairy Tail

The Keeper

The Tattooed Heart

83 Days

Iris

The Interrogation

Hayley

Just Me

Bittersweet

NEVER LAND

Gary's Party
11am - theater 14
November 1st

Walter's Way

Extra Innings

Salon

Mariposas

The Green Sea

Rods & Cones

The Top of the Hill

Beyond the Song

Duke
12pm - theater 8
Paperboats

Dodgson

O Christmas Tree

The Drifting Post

Loss & Found

The Ghost in Her

The Fisherman
2pm - theater 14
From This Day Forward

Carry My Heart to the Yellow River

I'm Sorry

Nefta Football Club

Mr. Sam

In The House of Paper Flowers

Bailaora

Knee High
3pm - theater 8
Treatment

Longtime Listener First Time Caller

Within Reach

Words to Live By

Portraitist

Échappé

Age of Bryce

Pipe Dream

Just Dinner With Friends

Best Seller
5pm - theater 14
All on a Mardi Gras Day

L'EAU EST LA VIE (WATER IS LIFE): FROM STANDING ROCK TO THE SWAMP

Living in a VHS world

The Magic Behind the Mojo

Hip Hop: The New Generation

Paperthin
7PM - WOMEN IN FILM: A KEYNOTE PANEL
JOIN MODERATOR PATRICIA MEYER AND GUESTS SARAH NICOLE JONES, CATHERINE WOLF MCGRATH, RHIANNON KOEHLER, NORA KIRKPATRICK & MELISSA BLAKE AS THEY DISCUSS THEIR CAREERS IN THE FILM INDUSTRY
PROMENADE CINEMA - THEATER 8
Special: EXTRA Friday Night Screening!
7:30 PM - THEATER 14
Fairy Tail

The Keeper

The Tattooed Heart

83 Days

Iris

The Interrogation

Hayley

Just Me

Bittersweet

NEVER LAND

Gary's Party
11am - theater 8
Paperboats

Dodgson

O Christmas Tree

The Drifting Post

Loss & Found

The Ghost in Her

The Fisherman
12PM - Theater 14
Treatment

Longtime Listener First Time Caller

Within Reach

Words to Live By

Portraitist

Échappé

Age of Bryce

Pipe Dream

Just Dinner With Friends

Best Seller
2PM - THEATER 8
From This Day Forward

Carry My Heart to the Yellow River

I'm Sorry

Nefta Football Club

Mr. Sam

In The House of Paper Flowers

Bailaora

Knee High
3pm - Theater 14
Fairy Tail

The Keeper

The Tattooed Heart

83 Days

Iris

The Interrogation

Hayley

Just Me

Bittersweet

NEVER LAND

Gary's Party
5PM - Theater 8
November 1st

Walter's Way

Extra Innings

Salon

Mariposas

The Green Sea

Rods & Cones

The Top of the Hill

Beyond the Song

Duke
2019 SIOUXSIE AWARDS
JOIN US FOR THE PRESENTATION OF THE 2019 SIOUXSIE AWARDS AND FIND OUT WHICH FILMS ARE GOING TO TAKE HOME PRIZES AND WIN AUDIENCE CHOICE Followed by a screening of the winning films
7:30pm Theater 14
About Our Official Selections
83 Days
United States | 29:19 | Directed By: Andrew Paul Howell
83 Days is the story of the youngest person in US history to be put to death by electric chair. In 1944, in the segregated southern town of Acolu, SC, a 14 year old negro boy George Stinney Jr. fights for his life after being wrongly accused of the murder of 2 young white girls. What happens when the moral compass of the law is tainted by political pressure and racism and when those in power struggle to challenge it? How long will it take for the truth to be told?
Age of Bryce
United States | 9:50 | Directed By: David Feagan, Brian Elliott
Smothered by an adoring, over-protective mom, 12-year-old Bryce Yancy Paul (Bip) is pushed to the brink of pubescent revolution. It's time to ripen. Bloom. Break the shackles of parental paranoia. It's the Age of Bryce. Sometimes a man's gotta do what a man's gotta do.
All on a Mardi Gras Day
United States | 22:30 | Directed By: Michal Pietrzyk
In a gentrifying New Orleans, Demond sacrifices to be Big Chief in a secret 200-year culture known as Mardi Gras Indians: African-American men from the city's roughest neighborhoods who spend all year sewing feathered suits they'll wear only once, in a battle to decide who's "the prettiest."
BAILAORA
Spain | 15:00 | Directed By: Rubin Stein
"A war. A child. A dream." Premiered at Palm Springs Shortfest and winner of more than 30 awards, BAILAORA has been screened at more than 100 film festivals all around the world and nominated for the 2019 GOYA Awards.
Best Seller
United States | 14:06 | Directed By: Nora Kirkpatrick
When the reigning queen of the Home Shopping Network is killed live on-the-air during a hair drying demonstration gone wrong, her three venomous, power-hungry disciples enter into a cutthroat competition for her coveted time slot.
Beyond the Song
United States | 8:47 | Directed By: Brandon Shell
Forty years after his account of his grandmother's grisly death was made into a novelty Christmas song, the reclusive Billy Grandson decides to go on camera and open up to a team of forensic investigators who are trying to find the truth.
Bittersweet
United States | 5:42 | Directed By: Dan Holmes
An elderly man bakes a pie in an effort to reconnect with his wife.
Carry My Heart to the Yellow River
China | 21:06 | Directed By: Alexis Van Hurkman
Taking her hospitalized friend's place on a bike tour to the Yellow River, a high school graduate travels to faraway Gannan and races the clock to share pictures of the journey.
Dodgson (2019)
United States | 21:15 | Directed By: Dan Michael
Upon the discovery of his estranged father's death, a jaded therapist with a severe speech impairment is forced to confront former childhood traumas. The event suddenly unearths a slew of latent emotions which triggers the return of his stutter, drastically affects his behavior and forces him to contemplate the unresolved issues from his past. Along the way, he adopts a fresh and unorthodox method of treatment, which motivates him to interact with his patients in a far more genuine way. Through the intimate portrayal of a brilliant, yet reclusive psychologist with a troubled history, this film explores the paradoxical influence that trauma has on human behavior, as well as the curative powers of therapy, self-acceptance, and forgiveness.
DUKE
United States | 16:30 | Directed By: Thiago Dadalt
Duke is a heartwarming story about a nonverbal autistic 17-year-old struggling in school and at home. With an overprotective mother and barely-there father, Duke must fight to find his voice, stay in school, and keep his family from falling apart. Based on a True Story. Logline: When a nonverbal autistic teen's family is falling apart, he must find his voice to keep them together. Based on a True Story.
Échappé
United States | 12:45 | Directed By: Allison Mattox
While on tour in New York, a Soviet ballerina learns of her brother's plan to defect.
EXTRA INNINGS
United States | 8:34 | Directed By: John Gray
A reporter interviews a major league baseball manager in an attempt to uncover secrets.
Fairy Tail
United States | 4:00 | Directed By: Justin + Kristin Schaack
A hopeless romantic discovers an unlikely intruder and finds love at first fight. 🐭💍Suspense... Romance... Puppets!
From This Day Forward
United Kingdom | 14:33 | Directed By: Karel van Bellingen
Sheila Hancock stars as Ellie; a woman gathering her strength on the morning of the hardest day of her life. Unwaveringly, she prepares to perform her last act of love. As she navigates her feelings and the very practical considerations of getting this done, she finds that another big decision is to be made.
Gary's Party
United States | 3:06 | Directed By: Patrick Bottaro
Gary, a huge loser, invites his neighbors to a party, but none of them show up. When his home is invaded by a burglar, he learns the true meaning of friendship...
Hayley
United States | 10:50 | Directed By: Michael Dolha
A 3 hours flight becomes a race against time for a 24 years old neurotic flight attendant who is doing everything in her power to collect evidence in furtherance of saving an 8 years old girl who she believes is a victim of sexual abuse. The protagonist's goal becomes imposible to reach thanks to the young girl's accompanier who avows to be her uncle.
Hip Hop: The New Generation
Canada | 22:00 | Directed By: Kathryn Martin
This documentary is about the personal stories of three young Aboriginal rap artists, who survived the inner city streets of Winnipeg. Not wanting to become another marginalized statistic, they turned to creating Hip Hop music through Studio 393 as an outlet to express themselves. They rap about the problems they've faced, the perils of youth, social injustice and the need for positive change. Creating and performing Hip Hop gave them a focus, and a direction in life It's about looking at destruction all around you and saying, "I don't want this, I want a better life, and doing it."
I'M SORRY
United States| 14:20 | Directed By: Marcellus Cox
An Award Winning Drama about a young African American man who spends his last free day before heading to prison apologizing to everyone near and dear to him for betraying their trust in him.
In the House of Paper Flowers
United States | 7:30 | Directed By: Anita George
In a house covered with papery flowers, a woman with white hair, two cats and a tiny wolf songstress learns a valuable lesson about the enduring power of love.
IRIS
United States | 11:02 | Directed By: Ricardo Herrera
Emma couldn't imagine a world without her trusty in-home A.I. system, IRIS. For six years, IRIS has been an integral part of Emma's everyday life. However, after landing the job of her dreams, Emma is required to replace IRIS with the company's own system. Emotions and technology clash when their relationship comes to a sudden end. Last stages of post production. Still needs final audio mix, VFX, titles and credits.
Just Dinner with Friends
United States | 9:39 | Directed By: Ben Weinstein
Sean is thrilled to be invited to dinner with his ex...until he finds himself face to face with her new boyfriend.
Just Me.
United States | 14:53 | Directed By: Darcy J Bahensky
A young mother interviews for her dream job, but she struggles to overcome the pitfalls of intergenerational poverty.
Knee High
United States | 13:50 | Directed By: Marissa Vonn
Set against the Iowa farmlands, KNEE HIGH follows Calvin Melbourne as he struggles to keep hold of the reins to the family farm while still making time for his young son, Avery.
L'EAU EST LA VIE (WATER IS LIFE): FROM STANDING ROCK TO THE SWAMP
United States | 24:07 | Directed By: Sam Vinal
Follows water protector Cherri Foytlin as she leads us on a no nonsense journey of Indigenous resistance to the Bayou Bridge Pipeline (BBP) in the swamps of Louisiana.
Living in a VHS world
United States | 4:10 | Directed By: Chris Machian
"Living in a VHS World" explores Adam Haug's love affair with a medium that many have considered long dead. Haug is not only a collector but he releases his albums on VHS tapes. Chris Machian explores his world while making sure to keep Haug's interview, like his world, in VHS.
LONG TIME LISTENER, FIRST TIME CALLER
United States | 17:12 | Directed By: Nora Kirkpatrick
After accidentally tuning to a mysterious late-night radio show, small-town, and sexually repressed woman, NAN (30), calls in to get some answers to her pressing questions about existence, marriage and her purpose on this earth.
Loss and Found
United States | 16:50 | Directed By: Jon Mancinetti
A young man is devastated after losing his best friend, his dog Russell. Eventually he finds purpose in his life through saving the lives of more rescue dogs. "Loss and Found" is a heartfelt comedy based on a true story that addresses issues surrounding shelter animals.
Mariposas
United States | 3:00 | Directed By: Adrian Carey
Set in a universe of magical realism, a boastful father prattles on superficially about his daughter to another parent in the school pick up line, but is unable to perceive her when it matters most.
Mr. Sam
United States | 29:35 | Directed By: Zeus Kontoyannis
Today is a big day for Mr. Sam. He is going to reveal to his mother that he's finally found the love of his life. Mr. Sam has many secrets; but the biggest one he's managed to keep hidden from everyone for so long is discovered when his best friend Sandra arrives earlier than expected and catches him red-handed. Luckily for Sam, all may not be lost. Sandra has a secret of her own, which locks the two into a twisted pact. Life, however is not that simple. Sam nearly breaks the pact and soon comes face to face with Sandra's demon; and that confrontation has deadly consequences. Sam must carry the burden for both and for now, secrets remain buried. But for how long?
Nefta Football Club
Algeria, Tunisia | 17:06 | Directed By: Yves Piat
pour le synopsis anglais: In the south of Tunisia, two football fan brothers bump into a donkey lost in the middle of the desert on the border of Algeria. Strangely, the animal wears headphones over its ears.
NEVER LAND
United States | 15:49 | Directed By: Brett Smith
NEVER LAND tells the story of an inner-city foster boy who has nothing in this world but his own strength and imagination. His only escape is through his dreams, transporting him to Neverland, where all Lost Children without parents go to fit in and be loved.
November 1st
United Kingdom | 24:30 | Directed By: Charlie Manton
A mother and daughter travel across the state to witness a long overdue execution.
O Christmas Tree
United Kingdom | 13:40 | Directed By: Laura Degnan
When a young mother kicks out her cheating boyfriend right before Christmas, the devastation it wreaks drives her on a criminal mission.
Paper Boats
Ethiopia, United States | 15:00 | Directed By: Gonzalo Guajardo-Fajardo
Why can't Rahel bring herself to sign her artwork? The visit of her high school academic triggers memories of why she is haunted by her surname, yet would not consider changing it.
Paperthin
United States | 16:55 | Directed By: Lucia Florez
21-year-old Anton left his hometown in East Russia to move to New York City after facing violent attacks and persecutions because of his gender identity. Now, while starting his transition to a woman, Anton applies for political asylum in the US with the dream of starting from scratch and creating a free future.
Pipe Dream
United States | 19:18 | Directed By: Chris King
Each year thousands of budding actors take that huge leap of faith and move to L.A. or New York in search of stardom. This is the story of once such actress who, with nothing but her talents and determination, would go from anonymity to Broadway stardom within a few short years. She would later become known as the beloved legend of stage and screen, Carol Burnett.
Portraitist
Luxembourg | 15:42 | Directed By: Cyrus Neshvad
A grandfather at the edge of despair is called to care for his dying granddaughter. Through art, he kindles a relationship with her that brings beauty to the darkness in their lives.
Rods and Cones
United States | 6:30 | Directed By: Benji Cotter
All around us, there are people suffering from depression, emptiness, rejection, brokenness, pain. Who will be their refuge?
Salon
Kosovo | 13:51 | Directed By: Zgjim Terziqi
The day after a wife murdered her husband, the incident is discussed in a beauty salon were a soon to be wife is in a rush to get ready for her wedding.
The Drifting Post
Japan | 29:59 | Directed By: Kento Shimizu
This is a true story. Since the Great Tohoku (East Japan) Earthquake deprived Sonomi of her best friend Kyoko, she has lived without accepting the friend's death. One day, a time capsule is found; It contains letters they wrote to each other to be read in the future. With the discovery, never-fading beautiful memories come back. At the same time, an irreparable mistake that Sonomi cannot regret enough comes back as well. Agonizing over the past, she learns about the Drifting Post, a mailbox that receives letters containing undelivered messages and pent-up feelings to those deceased in the earthquake. To convey her feelings to Kyoko and move on from the painful past, Sonomi makes up her mind to deliver her letter and she sets out for the Drifting Post.
The Fisherman
Peru | 22:56 | Directed By: Ignacio Garcia Fry
In an era of environmental crisis, a policeman from a faraway town in northern Peru has finally decided to retire and become a fisherman like his father used to be. However, his patience and morals are tested as he is forced to cover up the negligence of a local company that contaminates the ocean pushing him to decide between conforming and retiring with a sick ocean, or fighting for his principles and protecting his future source.
The Ghost in Her
United States |13:37 | Directed By: Michael G. White
Alex, a middle aged record store owner, has to come to terms with who he has become when a women from his past comes into his store.
The Green Sea
United States | 29:00 | Directed By: Steven Alexander Robbins
In an attempt to save their way of life and the family's legacy, three young children rescue their mother from an abusive, alcoholic boyfriend with the help of their dad's spirit.
The Interrogation
United States | 19:00 | Directed By: Bob Klein
When a middle-aged "nice guy" is taken into a police interrogation room by a female officer, he soon realizes that perhaps he hasn't been such a nice guy after all.
The Keeper
United States | 14:00 | Directed By: Bob Celli
What happens when two people, who are looking for two different things, meet? Living in a hectic world we can easily lose sight of the fact that we yearning for connection. Does the longing for these connections make us take more risks? At what cost?
The Magic Behind the Mojo
United States | 29:47 | Directed By: Joe Gallo
For the past 50 years Mojo has been entertaining audiences around the world. He's a musician, singer and songwriter and the leader of Mojo and the Bayou Gypsies. About 6 years ago, I discovered his music searching for a soundtrack for 10 'Soldier Story' mini-documentaries created to engage support of the creation of a National Museum of the US Army. These stories of Army combat veterans were impactful and emotional and Mojo's composition 'Lights on the Bayou', a beautiful and haunting ballad in the cajun style, was the perfect fit. This introduced me to Mojo and the discovery that there is more to his music and more to the man than his cajun accordion. This documentary looks into the making of a man who gives something everyday, lives life to the fullest, and all his friends are friends for life.
The Tattooed Heart
United States | 9:00 | Directed By: Sheldon Wong Schwartz
A creative writing instructor (Jennifer Morrison, "Once Upon a Time") at a juvenile detention center finds common ground with a troubled student (Madison Wolfe, "I Kill Giants") yet quickly finds herself in great danger when she decides to help her.
The Top of the Hill
United States| 14:00 | Directed By: Katheryn Sanchez
With time running out, a Venezuelan immigrant battles doubt and the US legal system in order to support her family back home.
Treatment
United States | 7:55 | Directed By: Andrea (Andi) Behring
Hannah fights for her life both literally and figuratively while summiting her own personal Everest. Along her journey she is faced with the challenging choice of either giving up her fight to ultimately find peace, or instead clawing her way through the pain to recovery. In the end her larger than life adversary eventually becomes her greatest ally.
Walter's Way
Canada | 16:51 | Directed By: Tom Gigliotti
A reverse-coming-of-age drama that explores themes of independence, identity and control through Walter Clark; a 78 year old on a quest to renew his driver's license. Taking a driving test is not something Walter thought he would ever be required to do again. In his old-age and failing health, Walter must now prove he can safely operate a vehicle before he gets his license back. What should be an easy task turns into the most challenging experience of Walter's life. And after yet another failed attempt, Walter is forced, along with the help of his only daughter Kim, to finally face the reality of his situation. Kim struggles to help Walter, who is determined to hold onto the past, uncover the true reason(s) why losing his driver's license is such a big deal for him.
Within Reach
United States | 9:07 AM | Directed By: Heather Fusari
At the core of our story, we follow the struggle for Olivia to find love with her idea of 'Mr Right,' while her best friend reveals his love and true self from the very beginning, rather than the mask he believes will win her over. Over a year passes from seeing each other and memories flood back of their times together; maybe he is her true love after all, but is losing their friendship worth her confession.
Words to Live by
United States | 13:40 | Directed By: Mark Tapio Kines
A young woman (Angie Kim) heading out to a bar encounters a young man (Armando Torres) who asks her to talk him out of committing suicide.